27th May 2015

 | 

Jackets, Style inspiration
There's a new trend that has slowly made its way onto our radar this season – and it's one that most women can wear. Comfortable, versatile and flattering, your spring/summer wardrobe may be in need of a kimono jacket!
Avoid bulky jackets that pile on the pounds – the kimono is a good alternative. Belted versions will create a defined waist, whilst a longer length and wide sleeves leave you feeling covered without the extra padding some jackets can give.
So how do you wear this trend?  The kimono is a perfect layering jacket, and will look great with the majority of your exisiting wardrobe. Wear it as you would a casual cardigan, with trousers, jeans and even trainers. It can also be teamed with a dress or skirt for the evening.  If you are not very tall choose a shorter length and slimmer sleeve or sleeveless version.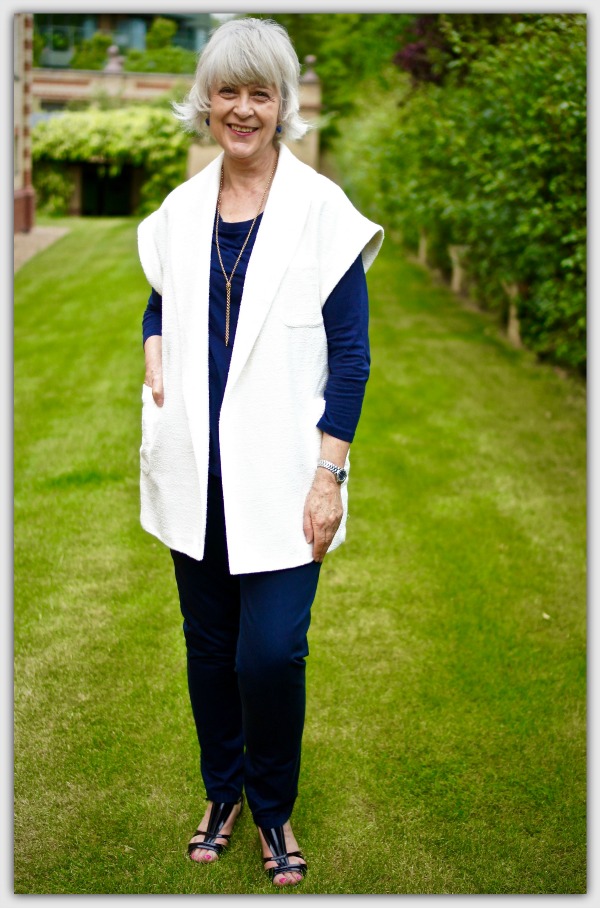 Cream kimono jacket by Autograph (selling very fast stocks low)  // The navy trousers I have had for many years similar here and here //navy T shirt  // Black sandals from a selection by Damart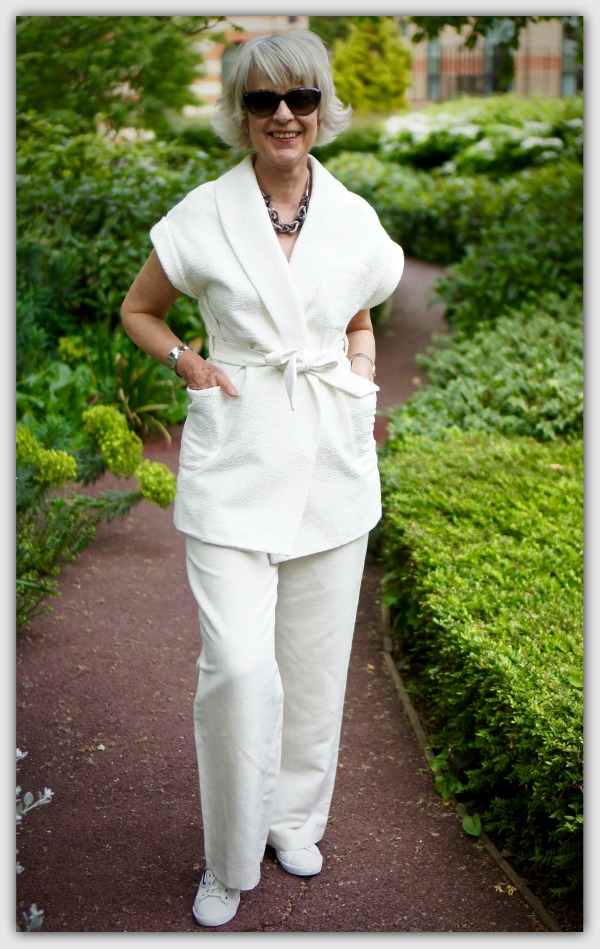 Cream linen trousers several years old by Armani similar here.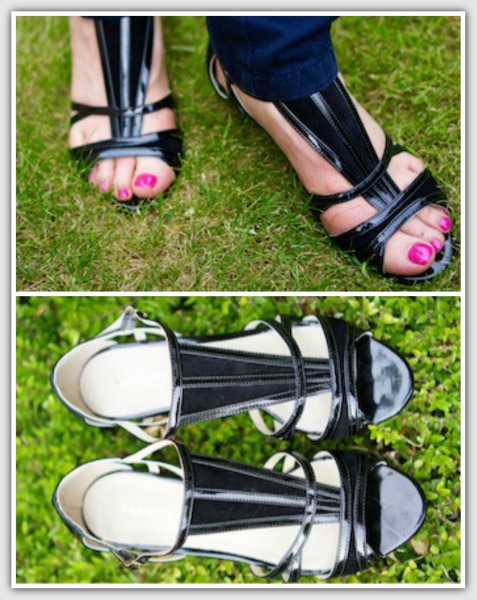 The sandals I am wearing are by Damart.  They are incredibly comfortable and have a graduated wedge heel at the back. I am not a great fan of wedge sandals but these are just right as they give enough height and support.  I am sure that I will be wearing these frequently this summer as they go well with both dresses and trousers.
SHOP A SELECTION OF KIMONO JACKETS
SHOP THE TROUSERS